Welcome to Broadcast Solutions Electronics
The NEW EX-2k-LD solid state VHF FM Transmitter
---
The EX-2k-LD solid state VHF FM Transmitter is a compact 3U, versatile and economical unit with an R.F. output in excess of 2kW, utilizing 2 x MRF1K5OH 1500W LDMOS amplifiers, combined to provide 2kW O/P, with enough 'head-room' for high reliability in extreme temperature and VSWR conditions.
The EX-2k-LD transmitter offers overall efficiency of greater than 76%, which translates to lower heat dissipation and therefore the higher the reliability.
RF amplifier utilizing 2 x 1500W highly efficient, LDMOS devices
Modulation Monitoring with studio style L & R VU meters
Integrated Stereo Encoder and audio limiter (option 1)
Wideband (MPX), SCA / RDS auxiliary I/P (standard)
3U rack mount lightweight (15kg), Forced air cooled, front intake to rear exhaust.
Read More ...
We offer the following products
Providers and Manufacturers of FM Broadcasting Equipment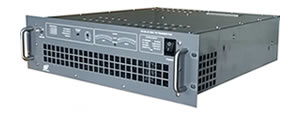 VHF FM Transmitters
We design the requirements for a suppliers various equipment for transmitters sites.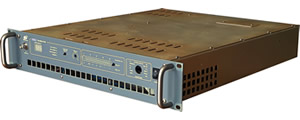 VHF FM Translators
Options include addition of UHF front end for receiving UHF STL signal and FM receiver.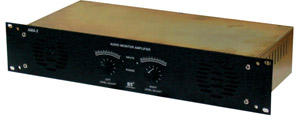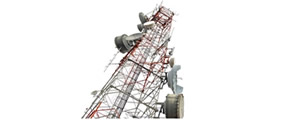 FM Antenna Equipment
BSE offers a range of feeder cables and accessories to suite our clients needs.
Providers and Manufacturers of FM Broadcasting Equipment
---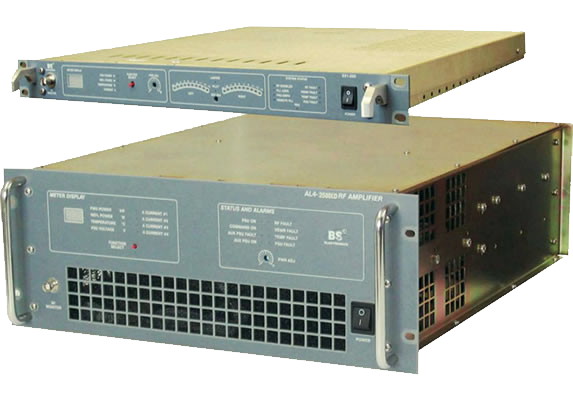 BSE also provides turnkey project installations including the design of systems and networks, coverage predictions, supply of system equipment, including satellite, program feed, antenna systems, Program Input Equipment standby electrical equipment and remote monitoring equipment.
Manufactures a range of high quality Solid State FM Transmitters from 25W to 5kW, to world markets
BSE supplies a range of TV Transmitters to world markets
BSE supplies a range of FM and TV Antenna equipment to world markets
Implement Broadcast Projects on a turnkey basis
BSE provides Broadcast System Design, Project Management and Maintenance Support to world markets.
Read More ...