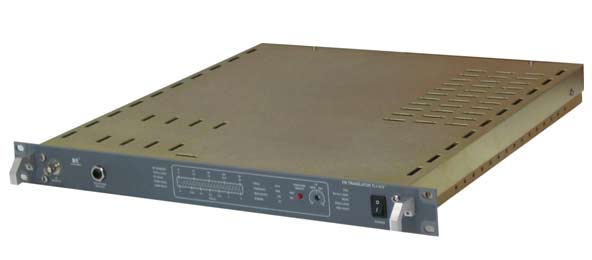 The unit is a 4U high 19" rack mount unit with built in switch mode power supply.
The AL4-1000L is driven by the EX1-25D 25W stereo exciter contained din a 1U 19" rack mount module. With this combination of exciter and transmitter, a 1kW FM transmitter can be achieved with the two modules occupying 9U of 19" rack space.
The AL4-1000L is fully wideband and can operate on any Frequency within the FM band of 87.5 to 108MHz, with the use of the EX1-25D exciter can be selected on the exciters synthesizer, making this system very frequency agile.
For more information contact BSE on sales@bselec.com or view product.