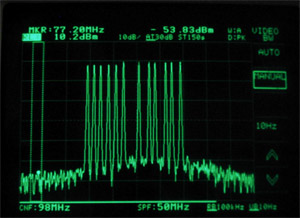 The LA-100LD is an amplifier based on four LDMOS amplifier stages combined to provide a high efficient Class C amplifier with and low inter-modulation response, in the order of -50dBm.
The LA-100LD is used in combination with the TL1-6T six channel FM translator. TL1-6T can be combined to provide up to 30 FM Channels into a tunnel or multiple tunnels with audio break-in facility for emergency announcements.
With the use of the LA-100LD 100W amplifier, fewer repeater amplifiers will be required in the radiating cable chain and thus reducing cost of the complete in-tunnel FM Radio re-broadcast system.
Contact Peter Bacon: email pbacon@bselec.com  for more information.